In 2010 I wasn't an avid blogger, mainly because I had other things to keep the kids and myself hopping. Our favorites:
In May I found a new calling in life: teaching violin. I've always loved music and played the violin through college. I was a closet musician for the past 15 years and only dusted it off to play for my kids or teach them how to play themselves. I'm still very shy about playing in public, but I'm delighted to play with my students!
The twins donated 10" of their hair.
Kenna: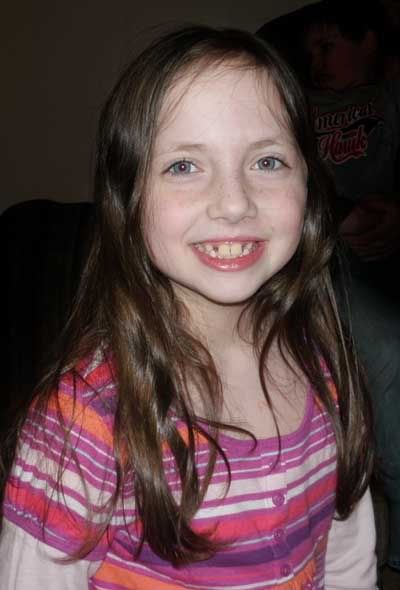 Mabry: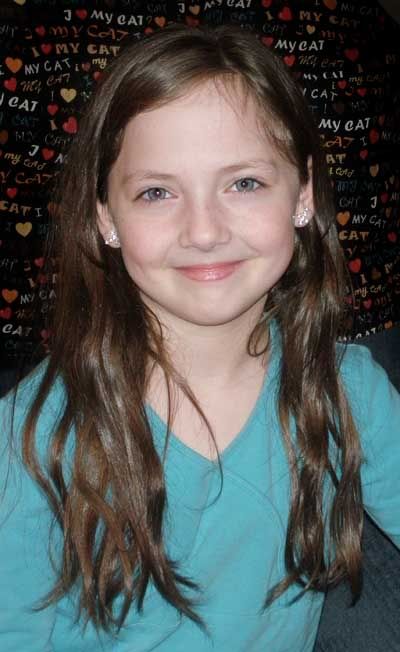 Cute:
My little twirler preformed in the children's talent show at church during the fall festival. She twirled to "Surfing USA" and made her own hula skirt from plastic table coverings.
Mabry and Kenna decided not to twirl since they wanted to sing "Sisters" from
White Christmas
. You would have thought that this song was written just for them.
Micah became our first child to visit the urgent care needed staples after falling from the kitchen table. (Sorry no ER pictures...a little to much blood. But enjoy a cute one from his first time with the preschool choir.)
The girls started harp lessons.
We, along with some great friends, made pillowcase dresses for girls in Botswana.
We've taken our music on the road to play and sing for our church's homebound members. Here are the girls with Mrs. Mary Rogerson, a sweet, sweet lady!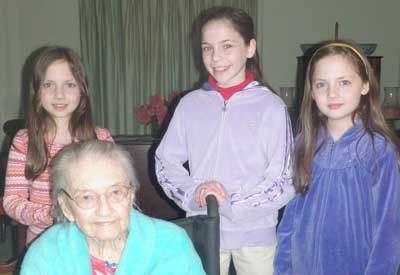 We discovered delicious and flavorful loose leaf
Amanzi Tea
. Strawberry Magic is my favorite and so is Citrus Splash. (Raspberry Vanilla is good, too, as well as Winter Romance.) This is
my favorite pot
, but I also like
this one too
. I've significantly cut my coffee consumption. Haven't quite given up Dr Pepper, though.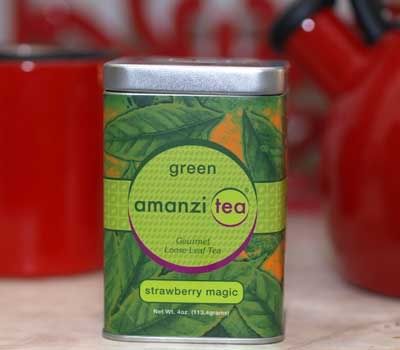 Our new favorite handicrat: hand embroidery. Still love and prefer my quilling, but have found embroidery is a great car craft for when I'm waiting on the girls to finish harp lessons. I made this for Matthew for Christmas, featuring the kids' handprints and
Psalm 40:5
: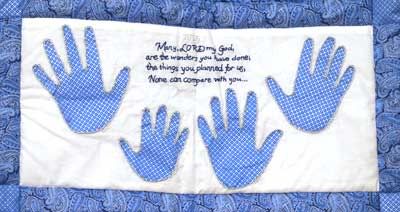 Here's what Cayli embroidered for my mom for Christmas: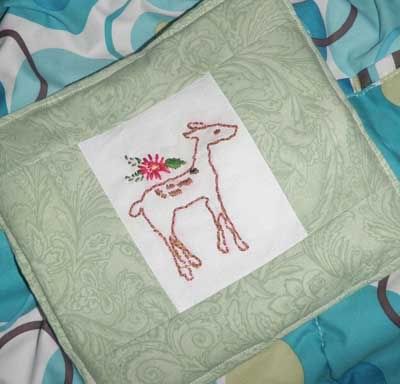 The girls and I have lots planned for 2011 from pursuing musical abilities to perfecting more crafts to ministering to others with our talents.
Micah's goal is simple: to find out how many licks it take to get to the center of, not just one tootsie pop, but two...
Happy New Year!