to listen to these two practice together: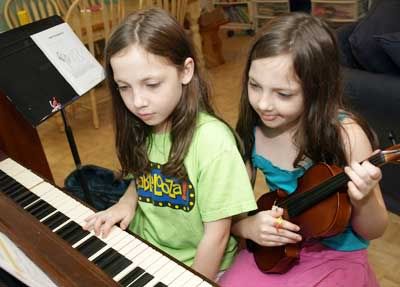 Mabry and Kenna have only been playing their instruments for a few weeks (thanks to some of our church's most talented musicians), and they are loving playing together.
This was even an unprompted practice session since they took the initiative to play together.
I always knew this day would come. They were born with some musical talent!