A few years ago Cayli wanted to plant a garden. So we bought seeds, soil and tools. We planted. We watered. We waited. Nothing happened.
The next year: same scenario, nothing grew.
Apparently the horticultural knowledge of my farming grandparents (my grandfather was a peach crop inspector and my grandmother grew her own food every year) and parents decided to skip my generation.
So I did what any other brown-thumb mother would do: enroll her green-thumb wannabe in a Jr. Master Gardener program. Our local botanical gardens offers this 4-H program to homeschoolers. We were the first to sign up!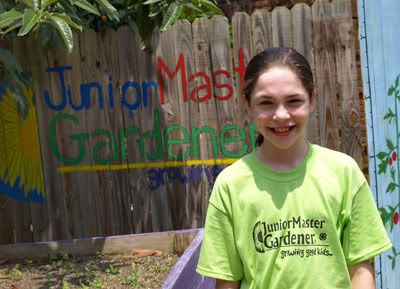 The program answered all Cayli's questions and gave her specific how-tos. Using the botanical garden's greenhouses she learned about the parts of a plant and the water cycle, the correct way to sow seeds and how to cultivate and ultimately harvest.
Recently we've enjoyed her cucumbers and carrots: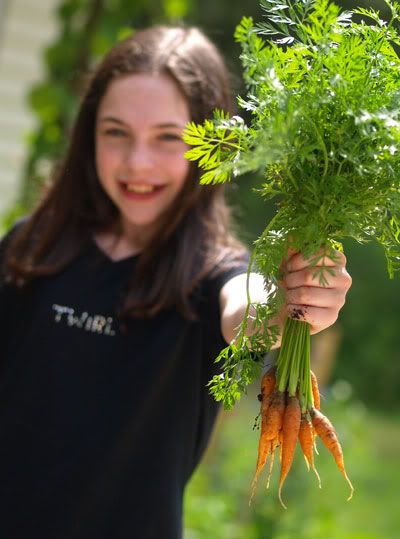 We're currently waiting on her tomatoes. Don't you just love her handmade cages (pieces of scrap wood held together with crochet yarn?)!