The 22nd annual mammoth production of our church's Christmas pageant began last night. If you're local, we've got four more performances, so come see us!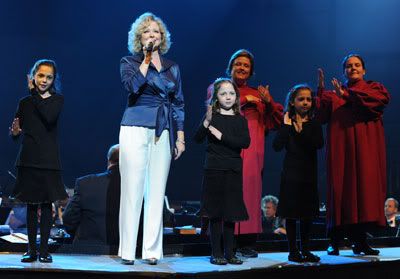 Here the girls (and me, far right) are signing Bethlehem Morning as Dawn Smith Jordan sings. (Thanks, Ann, for the picture!)

Hope to see you there,


PS For locals, the entire production will be televised on WLTX-19 on Christmas Day at 12:30am (when I'm wrapping gifts! :D) and 9am (when my kids have long finished ripping the wrapping paper). Other times and stations for state-wide viewing are here.